Positioning
The foundation on which you will build the success of your website
What is positioning?
Positioning is a series of complex activities aimed at improving the visibility of a website in search engines. The main activity that determines the effectiveness of positioning is the optimization of the website, both from the technical and substantive side.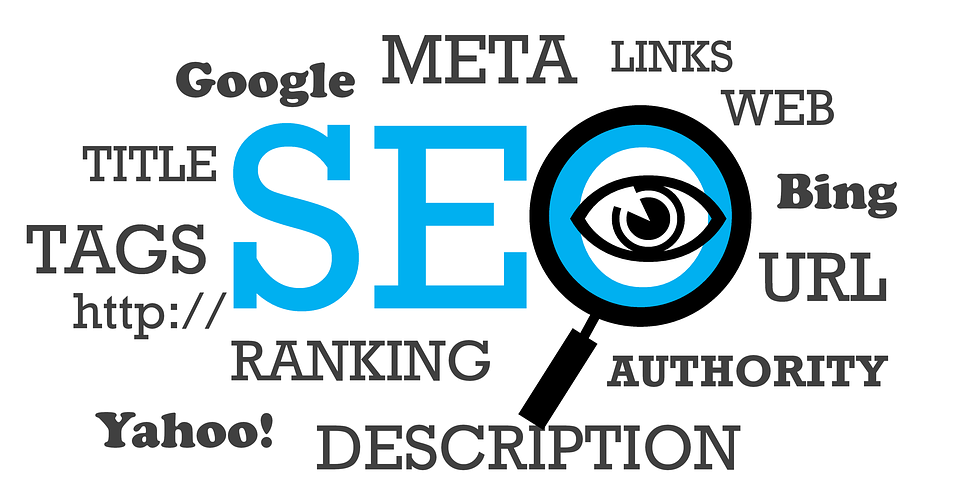 Why position?
Because every day Google is used by millions of Poles looking for products and services just like yours. If your website is not positioned, it means that customers will find companies that are competitive to you. Positioning is the least intrusive form of promotion - you simply let yourself be found by people who need you.
Most often, the search results look like this: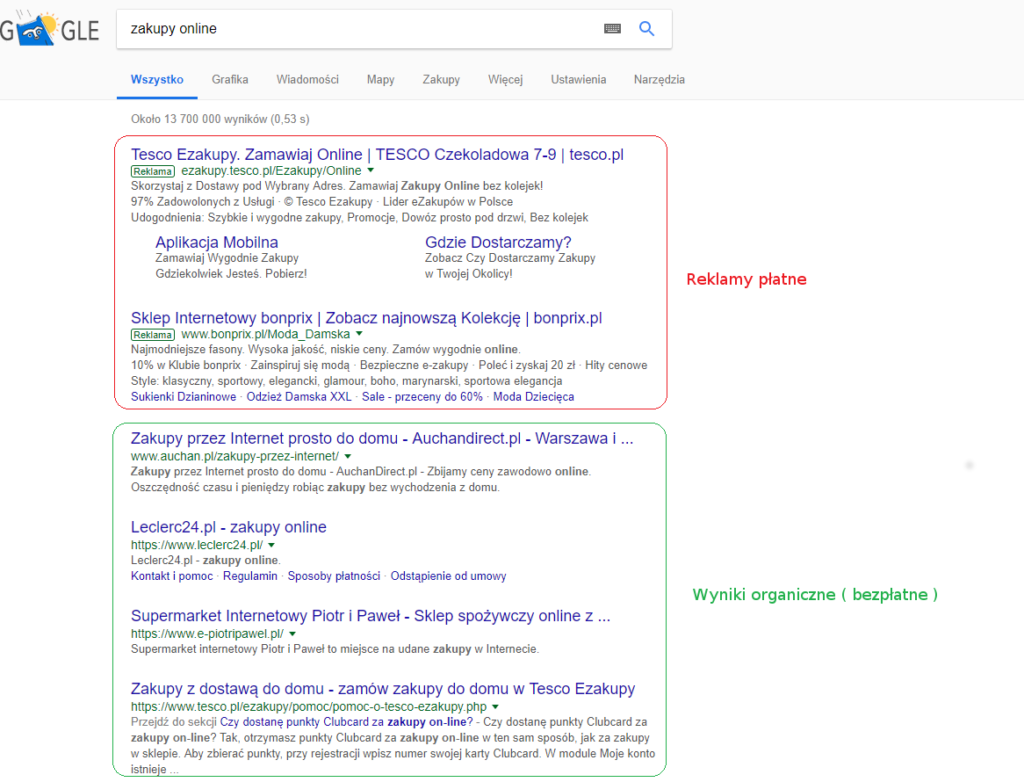 The first 2 search results are marked with the "Advertising" sign, i.e. paid search results. If we want a given page to be displayed at the top under a given password, you have to pay for it. In this case, use the Google AdWords service.
Our goal is natural search results, that is, websites that have managed to be found in the search results list under certain keywords without paying Google for it. They have been marked in green.
Search results can vary greatly because they are tailored to what the person has typed in the browser before and where they are currently located. For example, you can change the search results by adding a city name.
Why Google?
Because it is the only search engine in Poland worth positioning in. About 95% searches in our country and 85% in the world come from Google. By entrusting the care of your website to experts, you can be sure that your website will be found by customers.
Positioning services for DoSieci.pl clients are provided by Sunrise System, one of the largest companies in Poland in the SEO / SEM industry, operating continuously since 2003.
The position in the first results in the Google search engine generates up to 92% website traffic. If your website is among these results, you will gain an advantage over your competitors!
That's how many people using the Internet use the Google search engine, which gives the result of 17 million users. When looking for a company or service, the customer may find your company thanks to the high position.
Good positioning ensures the satisfaction of the 100%. A high position in the search engine builds the prestige, recognition and popularity of the brand. Thanks to the greater number of customers, the company has a chance to develop faster and more efficiently, thus expanding its possibilities.
Feel free to contact us on the chat channel or by phone
Our specialists will answer all your questions related to positioning and help you choose the optimal positioning plan for the website.