Specialized Hosting tariffs for WordPress
StartUp
WordPress SSD Hosting
The Perfect Start of Young Sites
48 PLN GROSS / YEAR.
STABLE PRICE!
- many WordPress sites
- 5GB Space
- Any number of Email accounts
- Will handle ~ 10,000 views per month-


- SSL certificates free
PERSONAL
WordPress SSD Hosting
for Private Projects and Developers
96 GROSS ZŁ / YEAR.

STABLE PRICE!

- Multiple Pages WordPress
- 10GB Space
- Any number of Email accounts
- Will handle ~ 25,000 views per month
- SSL certificates free
- Special WordPress tools
BUSINESS
WordPress SSD Hosting
Business projects and Demanding websites
180 PLN GROSS / YEAR.

STABLE PRICE!

- Multiple Pages Internet
- 30GB Space
- Any number of Email accounts
- Will handle ~ 100,000 views per month-
-
- SSL certificates free
- Special WordPress tools
WordPress SSD Hosting
Automated WordPress Hosting
WordPress has a huge number of free templates at your disposal. CMS WordPress as the most popular content management system offers unlimited editing of the website. In addition, WordPress hosting on high-speed SSD disks is the perfect place for a professional website or blog. By using our offer, you can quickly and easily set up a blog or website with a few clicks, use the knowledge and technical support of WordPress Hosting specialists without restrictions.
Thanks to the latest technology of our WordPress Hosting SSD service, your data will be transferred faster and the page loading time will be reduced to a minimum.
Special hosting for WordPress!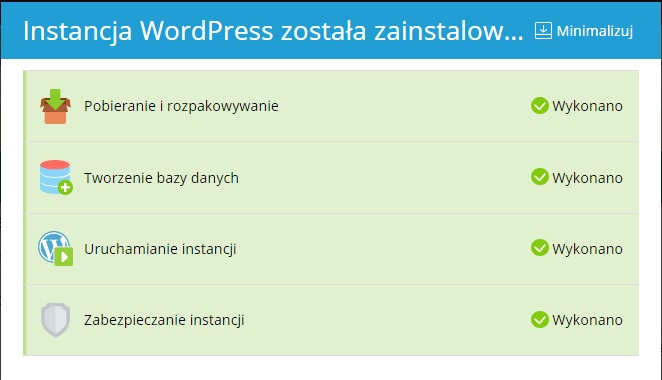 Fast WordPress SSD Hosting
In order to create your own project, you do not need any technical skills and knowledge of programming languages - the system interface is simple and intuitive.
Flexible architecture, catalog of free add-ons and a large number of templates. WordPress keeps getting better thanks to tens of thousands of developers around the world who contribute to the reliability and quality of this system.
Choose the Best WordPress Hosting
Every hosting company claims to offer the best WordPress hosting, but doesn't really deliver much. After a long period of intense research and development, our engineers have designed a revolutionary service that is perfectly optimized for hosting WordPress-based websites and blogs. It is very important to understand that most hosting plans are compatible with WordPress, but not all of them are the best hosting for WordPress.
What makes our plans the best WordPress hosting plans? The key word is optimization. We have set up our servers in a special way that makes WordPress sites run faster. We provide lots of tools and plugins to make your hosting an unforgettable experience. We truly believe it's the best WordPress hosting service ever made.
Each content management system (CMS), such as WordPress, Joomla or Drupal, has its own way of working. This means that if you do not optimize your hosting for the specific CMS you are using, it will perform suboptimally, in other words, it will be slower and less efficient. Failure to optimize will result in a poorer user experience, loss of visitors, and a general feeling of dissatisfaction with your hosting.
Optimizing your hosting as much as we do is very difficult, if not impossible, unless you own the entire server and have a team of seasoned IT experts at your disposal, but the good news is you don't have to. We've already done this in the best possible way and built the best WordPress hosting as well as specialized hosting plans for other systems like Joomla, Drupal, and Weebly.
Check your security
WordPress instance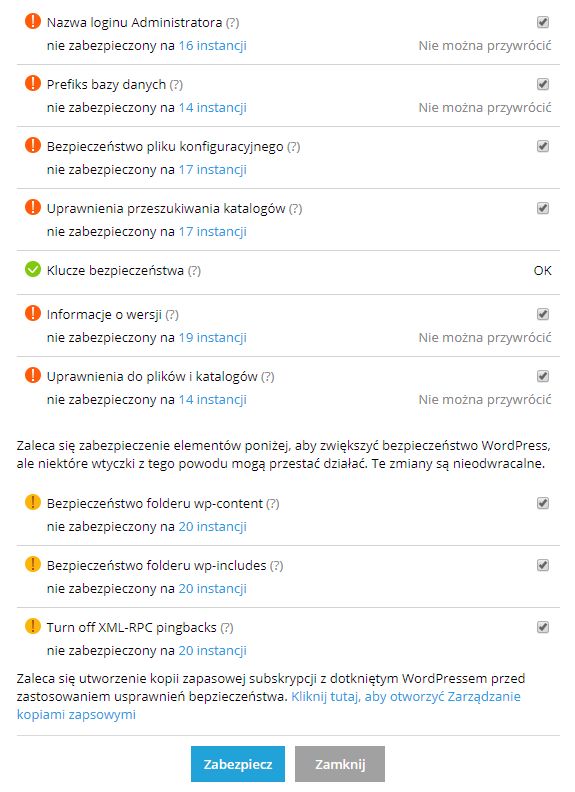 We provide the highest quality WordPress hosting with solid security. By using our services, you will increase stability and save costs of maintaining WordPress websites.
Did you know about this….
Almost 75 million websites in the world are based on WordPress?
WordPress has over 29,000 plugins available, is this number growing every day?
Every 4th website is based on WordPress, is it the largest content management system in the world?
WordPress is the fastest growing web application - at over 100% per year?
Over 70% from current websites are not using CMS at the moment, but a lot of them are moving to WordPress?
Choose a comprehensive solution

"WordPress Hosting SSD"
Want to start a WordPress blog?